Payments Accepted
We Accept Cash, Check, Credit Cards, Health Saving Account (HSA), Flex Savings Account (FSA). Fees are subject to change without notice.
We are a participating provider for CareFirst/BCBS. Insurance must be verified 72 hours prior to your first appointment by our office staff or full payment is expected at time of service. As a courtesy to facilitate prompt treatment, our office will file claim forms for patients and assist patients in every way we can. After we verify that the patient's insurance covers acupuncture, we will bill your insurance company and charge you the required deductible, co-pay or co-insurance. If our office is not contracted with the patient's insurance company, and it covers out-of-network acupuncture and related services, you will be charged our regular rates and our office will provide a claim form upon request for submission to your insurance.
---
Insurance will not cover missed appointments, herbal or nutritional consultations, moxibustion, certain medical conditions, health programs and workshops.
---
Late Arrivals 
If you are late for your appointment, we reserve the right to shorten the appointment time in order to stay on schedule. Depending upon how late you arrive, we will determine if there is enough time remaining to start your acupuncture therapy. Regardless of the length of the treatment actually given, you will be responsible for the full therapy session.
Missed Appointments/Cancellations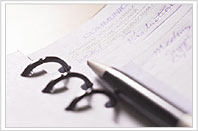 When you book an appointment with us, that time is set aside for you – and ONLY you. We strive to be ready for you when you arrive. In return, we ask that you keep your commitment.
Please understand that missed appointments prevent us from treating other patients. In the event you are unable to keep your scheduled appointment with us, please cancel your appointment at least 24 hours in advance.
Failure to do so will result in being charged for the full cost of the treatment.